SKI BALL
a collaborative unit.
Sean Thomas Boyt, Isaac Lindy, and Kat J. Sullivan
SKI BALL is a collaborative trio working to create and perform new dance works that are both physically rigorous and mentally engaging. Comprised of Sean Thomas Boyt, Isaac Lindy, and Kat J. Sullivan, this Philadelphia-based troupe merges contemporary and post-modern dance with text and theatrics in reflective and introspective dance.
Video from Jennifer Muller/The Works Hatch Presenting Series in New York City on May 30th, 2015
Video from the ETC. Performance Series at the CEC in Philadelphia on January 3rd, 2015
Photo by Bill Hebert
Powered by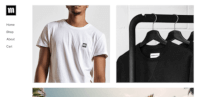 Create your own unique website with customizable templates.